3.1.2017
Škoda Auto Czech Republic
We are pleased to say that Life for Children was chosen by the employees of manufacturing plants Škoda Auto Czech Republic as a partner for their Employee fund-raiser in years 2014 and 2015.
Total funds raised, which come from a part of the employee salaries, will be dedicated to help individual ill children.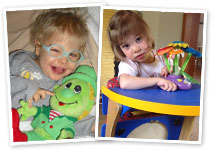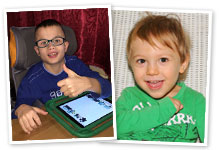 Škoda Auto increases the amount donated by the employees by 80%.
Employees of Škoda Auto have chosen who they would like to help themselves and they chose out of 244 proposed projects. 16 projects reached the finals and in secret ballot each employee could then choose their favorites. The voting was attended by 12,166 employees.
Employees of Škoda Auto chose to help the following charities: People in Need, Linka bezpečí, Helppes, PBO Bezpečně na silnicích and us, PBO Life For Children.
We very much appreciate how confident the employees from Škoda Auto feel about our company, and we are pleased that we can help sick children together in 2014 and 2015.