3.11.2014
Heart For Children – Collection
"Heart for Children" is a beautiful project, which helps severely sick and disabled children in the Czech Republic obtain necessary funds to pay for costs of their treatment, medical equipment and other things needed for their recovery and improvement of quality of their life.
The project is realized in cooperation with us, Life for Children, and other companies and media, who are providing extensive publication of this project across the Czech Republic.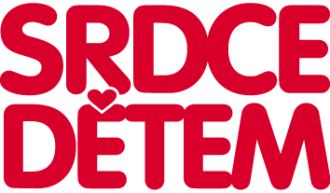 Who is the project helping?
It is directly supporting children who were affected by disease or injury; children without families etc. Raised funds are donated to the children whom health insurance companies and other government institutions aren't willing to or able to help.
Campaigns taking place under this project:
Lidl a Život dětem o.p.s. společně dětem (Lidl & Life for Children, together for children)
Christmas Tree – Heart for Children
Who can apply for help from us?
The parents, family members or others involved who'd like to help their children.
How to contact us?
You can send letters describing problems of specific children to this address:
Company: Život Dětem o.p.s.
Street address: Lindnerova 6
Postal code: 180 00
City: Praha 8
You may also use this email address: zivotdetem@zivotdetem.cz
How can you help?
You can send any amount of money to Life For Children's bank account 83297339/0800, variable symbol 1234, or contribute by sending a mobile donation on your phone: send an SMS message with "DMS SRDCEPRODETI" to the number 87777 (each mobile donation costs 30 CZK, the recipient receives 28.50 CZK – the provider of this service is the Czech Donors Forum).Přehled zrealizované pomoci